My name is Mark Wallenwein, I am a race car driver and the "Deutscher Rallye Meister". I was born on April 16, 1987 in Stuttgart, Germany. With over 20 podium finishes and numerous victories in the "Deutsche Rallye Meisterschaft", I am considered one of the best rallye drivers in Germany. I have a wealth of experience in the racing industry as an exclusive driver for "Skoda Auto Deutschland" and also as a former member of the "ADAC StiftungSport" team. My father and I started a Swabian motorsport company, headquartered in Stuttgart. We supervise clients in national and international racing as well as rallying.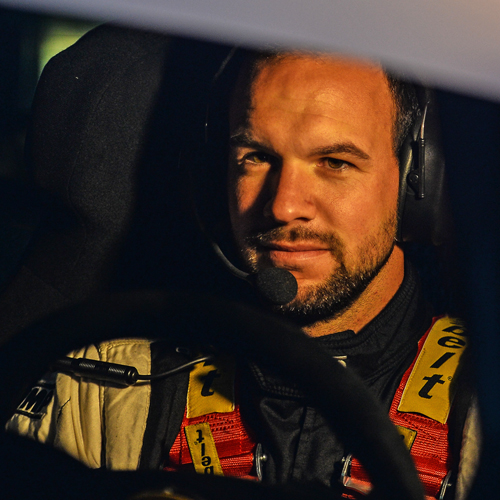 Background
Wallenwein stands for over 40 years of racing. Therefore, it is no surprise that I got involved in racing. Like my grandfather Kurt, my father Thomas, my brother Sanrdo and my sister Eve, racing drives me. It is not only a family business, rallye and racing determine my live.
Motivation
Everybody has something that drives them – in the best case something with 4WD and about 300 horsepower! But that is not my only motivation. Reaching and outperforming my own goals, controlling and exceeding new limits and achieving successes motivates me.
Mission
The only thing you can change is your own attitude. But your attitude can influence others. Rallye racing is spectacular and I am always happy to help my clients achieve their goals and win. I am really passionate about racing and love to compete. I pass my know how to my customers, lead them to surpass obstacles and cross the finish line.